Buford City Schools serves just over 5000 students across five adjacent campuses. The schools rank number one for teachers, athletics, and academics. 
With dozens of 5-star parental reviews, and a 5-year run as the best schools in Georgia by Niche.com, the city of Buford has become a highly desirable place to live for families with school-aged children.
The system boasts a 93% graduation rate, an average SAT score of 1180, a 67% reading proficiency rating, and a 75% math proficiency score. Graduates pursue an array of degrees at area universities, but among the most popular are: business, biology, nursing, psychology, and pre-med. The area has an above-average percentage of college-bound student-athletes. 
Buford, Georgia is in Gwinnett County. By comparison, Gwinnett County Schools, while also top in the state, come in with a reading proficiency score of 53% with math at 54%. Gwinnett County schools get the top award for diversity but fall to 25th in the state for the best district. 
Buford City Schools set the bar high and only a few other districts are competitive in the same categories. 
Elementary Schools:
Buford Academy
A-rated Buford Academy serves just over 1000 students in grades 1-3. The student-to-teacher ratio is 16 to 1. The vision statement states a promise to inspire and encourage a positive community of lifelong learners who are respectful, and productive citizens of the world. The school motto of "belong and achieve" is rooted in the mission statement which commits to an equitable and safe environment for students to strive for a personal best in the areas of academics, personal, physical, and artistic growth. 
Buford Elementary School
BES serves approximately 400 students in Kindergarten. The student-to-teacher ratio is 14 to 1 and is ranked A for teachers and for diversity. To set students up for success at Buford Academy, BES is committed to helping students discover learning through a differentiated curriculum that is individualized to promote the love of learning. 
Buford Senior Academy
Buford Senior Academy students are in grades 4 – 5 and have a student-to-teacher ratio of 18 to 1 with just over 800 children attending. Students at BSA work to build a foundation of achievement. The academy's mission statement emphasizes the importance of both challenging students and creating excitement to foster learning. 
Middle School
Buford Middle School
Just over 1200 students attend the top-rated Buford Middle School. BMS's accolades include high marks for its teachers and its academic excellence. The school serves 6-8th grades and has top scores for both reading and math proficiency. Honors programs are offered, as well as athletics. Students can participate in basketball, competition & basketball cheer, soccer, volleyball, cross-country, and track and field. Students can also begin to explore specialized interests with the numerous clubs offered. 
High School
Buford High School 
The Buford High School Wolves are known across the state for their athletic prowess with a high percentage of top performers continuing athletic careers in college. Serving grades 1700+ ethnically diverse students in grades 9-12, BHS has a whopping 80% math proficiency rating. 35% of students are enrolled in AP programs. The motto is "Triple-A Excellence" which encourages students to excel in academics, athletics, and arts.  
Living near Buford City Schools
What's it like to live in Buford's city limits? Buford is a historic area rich with countless stories, quaint shops and restaurants, an active railroad, and approximately 16K neighbors. The city is tops for diversity with median to high home values. The average household income is north of 85K with 3800+ of the nearly 6000+ households reporting a family size of 3 individuals. 
Experience Buford GA | Historic Distric
Homes for sale near Buford City Schools
Historic home in downtown Buford GA.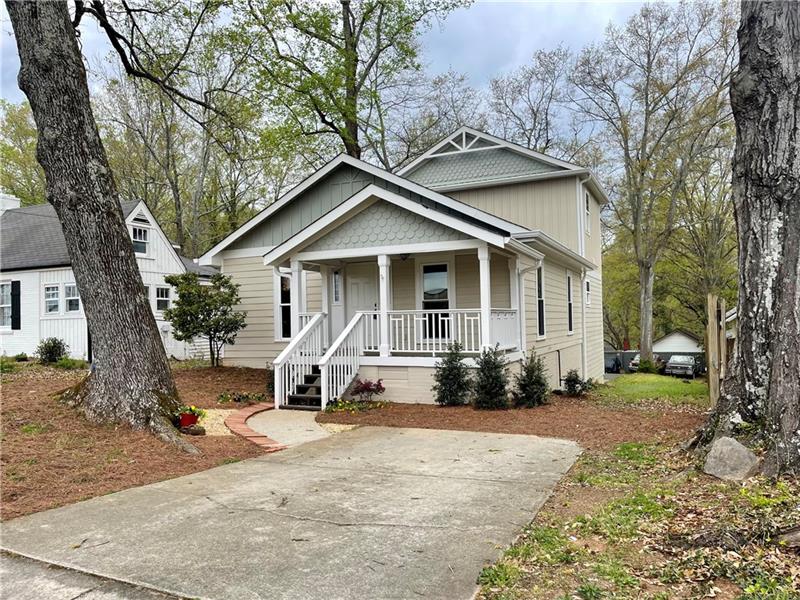 55 W SHADBURN AVE BUFORD, GA 30518 | See listing here