We are Dream Home specialists!
At Sun Realty Group, our agents are seasoned professionals who have a passion for helping people. Listening to our client's needs, and especially their wishes, and matching that with a home … there's no better recipe for joy. We all dream of the perfect home for our needs finding it in a competitive market can be tricky. The agents at Sun Realty Group are matchmakers of sorts. We are always excited to pair the perfect house, that checks all the boxes, with the right amount of closet space, and that must-have kitchen island or the bones to turn a basement into an epic rec room with the people who spend their spare moments dreaming of those spaces. We'd love to help you TODAY! Please use the form below or any of the agent bios to get in touch with us! 
Your privacy is always important. Your information will not be shared, sold or exchanged with anyone else.
Using the form below is the best way to find properties you are interested in. Please fill out the following form and press the "Send" button.
Our Latest News & Features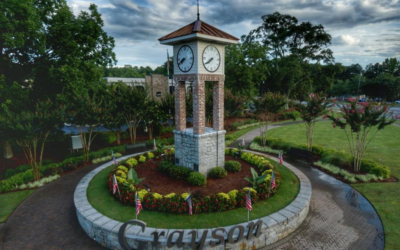 Nestled in the picturesque landscape of north Georgia lies the delightful town of Grayson, a hidden gem known for its serene atmosphere, top-rated school system, abundant recreational opportunities, and proximity to the bustling city of Atlanta. As residents will...