Life in Dahlonega GA
One of the appeals of the Atlanta area is the proximity to the mountains. In well under two hours a person can go from the bustle of Midtown to the top of Amicalola Falls, in beautiful Dahlonega, GA. With the rise of virtual jobs, especially after enduring a pandemic, many people have left the suburbs and jumped full force into mountain life.
A place to call home!
238 Prospector Ridge
, in Dahlonega's Achasta golf community, is a stunning executive home not too dissimilar from its suburban counterparts. There are just a few impressive caveats; the jaw-dropping view, the quiet, and the cooler mountain breezes. A craftsman-style design with the owner's suite on the main floor, 3 beds, and 2 baths upstairs also has a full unfinished basement ready for your dream space. It's the long-range views that beg for an uninterrupted cup of steaming coffee on a crisp fall morning that will make you want to stay.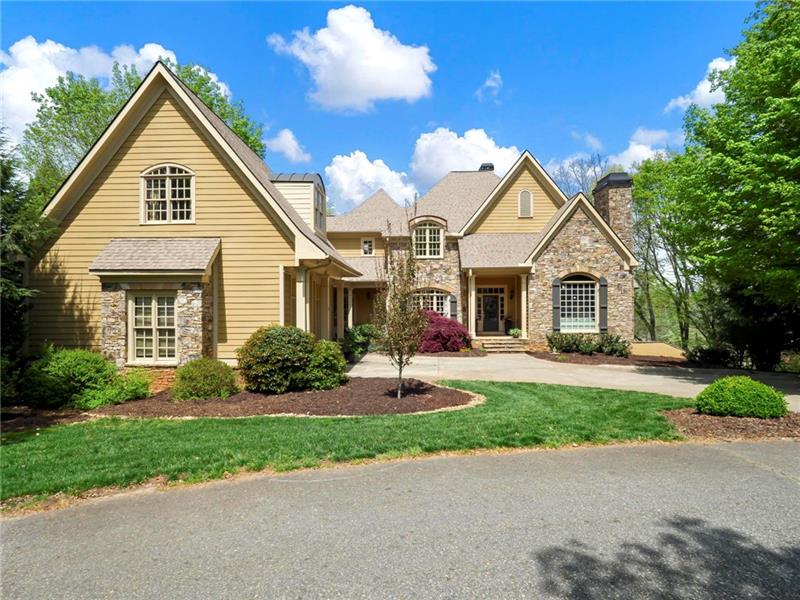 Charm and style in a mountain town.
Eventually, you'll run out of coffee and venture into the quaint and wonderful town of Dahlonega. You'll have no shortage of eateries, cafes, and gift shops to wander in and out of. Try
Capers on the Square
,
The Crimson Moon
, and don't forget
The Fudge Factory
! With your belly full, you should take time to learn about the incredible history of the little mountain town.
Most know that Dahlonega is the site of America's first Gold Rush! A full 20 years before the first pick struck gold in California, prospectors were panning in the streams and digging into the rugged hillsides of North Georgia. Even today, lucky gold hounds will occasionally still rustle up the rare nugget of Georgia gold from the creek beds in and around Dahlonega. The state capitol building is adorned with Dahlonega gold.
There's wine in these hills!
There's no shortage of fun and entertainment in Georgia's Gold City. Living in Dahlonega marries the beauty of small-town life with a vibrant arts community. Don't forget the ongoing excitement of an active college town with the
UNG – University of North Georgia
in the heart of it all.
If you're thinking of taking up residence in the beautiful North Georgia Mountains, reach out to
Kim Bryant
today and schedule a tour of 238 Prospector Ridge.
Kim Bryant | Kim@SunRealtyGa.com or 706-429-7765